Koch & Carlisle Plastic Surgery & Spa
4855 Mills Civic Parkway #100
West Des Moines, IA 50265
Phone: (515) 277-5555
Monday–Friday: 8:15 a.m.–5 p.m.
Saturday: By Appointment Only

Koch & Carlisle Plastic Surgery & Spa
4855 Mills Civic Parkway #100
West Des Moines, IA 50265
(515) 277-5555
West Des Moines Office Hours
Monday–Friday 8:15 a.m.–5 p.m.
Saturday: By Appointment Only
Parking
We have plenty of free, convenient parking on site.
Our location is built on the same foundation of confidence and service excellence that you've grown to love and trust. At this office, you can expect even more to feel good about from central Iowa's most well-trained staff and board-certified plastic surgeons, where we exclusively practice cosmetic and reconstructive surgery of the face, breast, and body.
The warm, stylish interior of the office reflects the refined aesthetic sense of our physicians. From the comfortable waiting area to the treatment and recovery rooms, the office creates a serene, welcoming environment.
From Pleasant Hill & Ankeny
Via I-235 Westbound
Take the 50th Street exit (Exit 1A) in West Des Moines.
Head south to Mills Civic Parkway.
Turn left onto Mills Civic Parkway.
Turn left into the Bank of the West parking lot.
Turn right to park at Koch & Carlisle Plastic Surgery & Spa.
From Urbandale
Via I-80
Take the Mills Civic Parkway exit (Exit 70) in West Des Moines.
Continue east on Mills Civic Parkway through the 50th Street intersection.
Turn left at 4855 Mill Civic Parkway, just before the Bank of the West.
"I can't begin to thank you enough for everything you have done and for the extended confidence you have given me! Between your work on both my nose and my lips, I have been EXTREMELY happy. Your the best and thank you so much!!!"

View rhinoplasty before-and-after photos in our photo gallery
Recommended West Des Moines, IA Hotels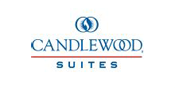 7625 Office Plaza Dr. N
West Des Moines, Iowa
(515) 221-0001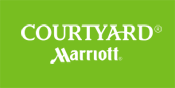 410 South 68th Street
West Des Moines, Iowa 50266
(515) 223-9800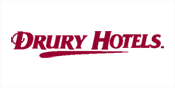 I – 35 & Mills Civic Pkwy
West Des Moines, Iowa 50266
(515) 457-9500
Nearby Attractions
West Des Moines attracts visitors from throughout Iowa to enjoy fine arts, shopping, local sports teams, and the performing arts. Many of our patients enjoy these attractions when they visit Koch & Carlisle Plastic Surgery & Spa.
The Jordan Creek mall is home to excellent shopping and dining opportunities, and you can catch a movie at the Cineplex. Learn more.
Sporting Events
Catch tomorrow's stars today. The Iowa Cubs are the parent club's Triple-A minor league team, the Iowa Wild are affiliated with the NHL, and the Iowa Energy competes in the NBA's development league. The Iowa Barnstormers are members of the professional Indoor Football League and play at the Wells Fargo Arena.
Cultural and artistic events attract visitors throughout the year, or stroll the Pappajohn Sculpture Park just 2.5 miles west on Grand Avenue.
This center includes a 6-story, dome-shaped IMAX theater and hands-on exhibits.
One of the nation's leading performing arts centers, it features international music and stage stars in an intimate setting.