Koch & Carlisle Plastic Surgery & Spa
4855 Mills Civic Parkway #100
West Des Moines, IA 50265
Phone: (515) 277-5555
Monday–Friday: 8:15 a.m.–5 p.m.
Saturday: By Appointment Only

Cody Koch, MD, Ph.D., is a board-certified facial plastic surgeon in West Des Moines, IA, at Koch & Carlisle Plastic Surgery & Spa. Dr. Koch brings an exceptional professional background and an emphasis on natural-looking results to the practice, where he works closely with a fellow facial plastic surgeon in the family, Dr. Brenton Koch.
Dr. Koch uses his artistic vision and expertise to serve men and women from Ames, Ankeny, Davenport, and throughout Iowa. He looks forward to meeting you to discuss how he can help you achieve your cosmetic goals.
Board Certifications
American Board of Facial Plastic and Reconstructive Surgery
American Board of Otolaryngology-Head and Neck Surgery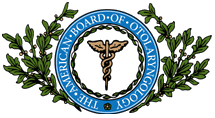 Education & Training
Dr. Koch is a native of Johnston, Iowa. He completed his undergraduate and pre-medical education at Drake University, graduating summa cum laude. He continued his education at the renowned Mayo Medical School and Mayo Graduate School in Rochester, Minnesota, where he was 1 of only 2 people in his class to earn combined MD and Ph.D. degrees. Dr. Koch remained at the Mayo Clinic to complete his head and neck surgery training in the Department of Otolaryngology-Head and Neck Surgery. He then traveled to the University of Washington in Seattle to complete an advanced fellowship through the American Academy of Facial Plastic and Reconstructive Surgery. Dr. Koch served as a clinical instructor of otolaryngology at both the University of Washington and the Mayo Clinic prior to joining Koch & Carlisle Plastic Surgery & Spa.
Dr. Koch's CV
Take an in-depth look at Dr. Koch's professional experience.
Specialties
Dr. Koch offers a wide range of facial plastic surgery procedures, including the following specialties:
Skin cancer reconstruction
Does Dr. Koch Accept Insurance for Facial Plastic Surgery?
In addition to cosmetic services, Dr. Koch is welcoming new medical patients and accepting most insurance plans, including Medicare, for services such as:
Reconstruction of defects resulting from the removal of cancer on the face or neck
Reconstruction after facial trauma, including lacerations and fractures
Lesion removal on the head and neck, including for pediatric patients
Rhinoplasty or septoplasty to treat a nasal obstruction
Surgery to correct sagging brows or excess eyelid skin that obstructs vision
Respected & Appreciated by Patients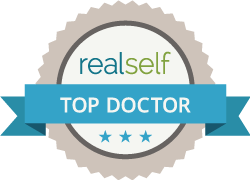 RealSelf.com Top Doctor
Dr. Cody Koch was recognized as a Top Doctor by RealSelf.com for high satisfaction ratings by patients, answering a significant number of patient questions, and positive feedback from site visitors on his expert answers.
Vitals.com
Cody Koch, MD, has received the following awards on the respected physician rating website Vitals.com:
Patients' Choice Award, demonstrating that he has made a difference in his patients' lives because of their consistent near-perfect ratings.
Compassionate Doctor Recognition means that he has high overall scores and scores for bedside manner and that patients report being treated with the highest level of kindness.
Top 10 Doctor Award is given to doctors who consistently earn top ratings from actual patients within an area of specialty or geographical location.
On-Time Doctor + Promptness Award for being consistently on time for his appointments as reported by patients.
"Dr. Cody Koch far exceeded my expectations. He came highly recommended and I can see why. He was very caring and did an excellent job on my eye lid and brow lift surgery. His whole staff was very professional and answered all my answered promptly."

— Patient on Vitals.com
Read more reviews of Dr. Koch on our reviews page.
Committed to Excellence
Dr. Koch continues to be actively involved in medical research. He has published more than 50 articles and book chapters on facial plastic and reconstructive surgery and related fields. For his contributions, he has been awarded the Ruth L. Kirschstein National Research Service Award. Dr. Koch has been invited to present both nationally and internationally and serves as a scientific reviewer for the leading journal in facial plastic and reconstructive surgery, JAMA Facial Plastic Surgery. Previously, he served as the scientific reviewer for such prestigious journals as Nature Biotechnology and the Journal of Immunology.
Your Consultation
Dr. Koch looks forward to making your aesthetic vision a reality. To get started, please request a consultation online or call (515) 277-5555. Dr. Koch's West Des Moines plastic surgery practice welcomes people from from Ankeny, Urbandale, Davenport, and throughout Iowa and beyond.